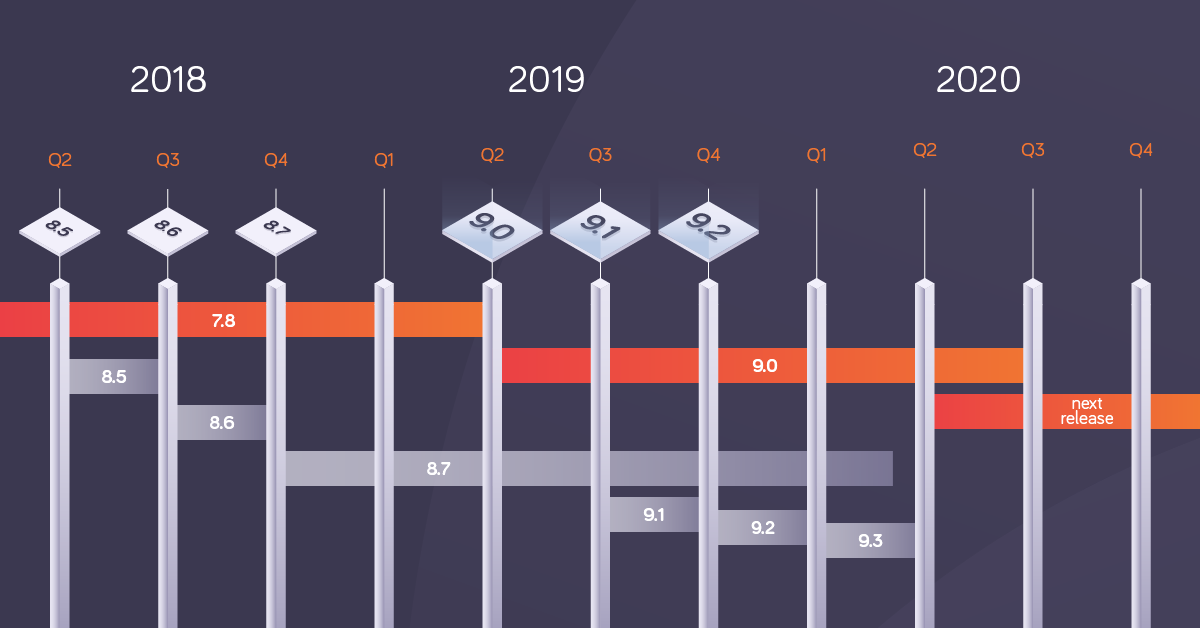 With the end of the year approaching, it is time for us to remind you about the most important recent changes in relation to the support for current and upcoming versions.
memoQ and memoQ server 8.7 will be supported until February 29, 2020. (Originally we planned to support it until the end of 2019, which has been extended by additional two months to make it easier for our customers.)

Version 9.0 is an LTS (Long Term Support) version. LTS is a new concept for memoQ: it means that every year, at a predictable, scheduled time, we will produce a feature release that will be supported for 15 months. To be more transparent, please see the clarification below:
8.7 will be supported until February 29, 2020
9.0 (released this summer) gets Long Term Support, which means it will be supported for 15 months from the time of its release
The next LTS version comes in 12 months after 9.0
An LTS version (including 9.0) receives bug fixes but no new features
Meanwhile, for those who want to have all the latest features, there are "parallel" feature releases 9.1, 9.2 and 9.3, which will receive new features.
For more "conservative" customers, we recommend 9.0, and for "early adopters", we recommend following 9.1, 9.2, and 9.3.